Proud of our strong opinions
We're not really in the game for migrations or projects. Our scope is to be the best partner for managing everything that you got in Azure. Nothing more and nothing less.
Projects where you need Azure consulting services just for migrations are best handled through our partners that specialize on making a living on exactly that. But this doesn't prohibit us from being a strategic advisor with some well-founded thoughts behind it and we're always happy to talk about what are the benefits of Azure. Azure takes care of so many things that previously used to become problems. There are so many cool things to do with Azure!
We believe that migrating 'as is' from legacy data rooms and co-location datacenters often makes sense because you're most likely to shift from CapEx (Capital Expense) to OpEx (Operational Expense) and the total bill for Azure infrastructure will shrink over time.
Especially when you realize that you no longer need as many people as you previous needed for managing the infrastructure that is now up in Azure and handled by Microsoft. Migrating your VMs and Containers without reinstalling them is often an easily managed project and sold at a fixed price by skilled partners.
The problem is that when migrating 'as is' you're not taking advantage of what the cloud can do for you. You'll save some cost, and you'll most likely increase uptime and flexibility which is great, but there are so many other things left to do if you want to achieve the full potential.
Your apps
We believe that you should start with your applications (or 'apps' as we call them nowadays). Spend the effort to categorize your apps into at least these six buckets:
Apps that are not used much and will eventually be decommissioned without being replaced
Apps that are important for your business and can be easily replaced with SaaS (Software as a Service)
Apps that are important for your business and can be replaced by a more modern app that you host in the cloud yourself
Apps that are important for your business and should be moved to the cloud 'as is'
Apps that are important for your business and should be moved to the cloud to an upgraded and modern version of the same app
Apps that will be replaced when you do number 3 or 4, modern apps often provide standard functionality that previously was handled in a specialized app
After you've categorized your apps into these different buckets, you know what to do with them and you know how your future map of apps will look like. This is a great exercise that will help you to move forward.
Databases can often be rented as a service (DBaaS) and that is a great combination together with the apps that you're about to host and manage yourself in the cloud.
Don't forget to always consider the security impact and adding extra layers of defense makes a lot of sense. Our mantra is to protect the data and not just the device.
Can Azure Active Directory replace on premise?
The next thing is to think about your Active Directory, the trend now is to challenge whether it's actually needed and here you'll need a skilled partner that has both true industry experience but that is also forward-looking towards the future.
Replace Windows Remote Desktop
In the past we've often used Windows Remote Desktop (Win RDS) with or without additional software from Citrix. Today, you can easily replace this legacy solution with Azure Virtual Desktop (AVD) or Windows 365 Cloud PC (Win365).
It is surprising how good the Windows 365 Cloud PC actually is so you should definitely have it as a contender to AVD. Regardless of whether you decide on AVD or Win365, you'll have a much better and more flexible solution than the old WinRDS for the delivery of your apps that are not browser enabled.
Fix Azure latency issues
Latency is often a hassle and with a worldwide network of datacenters in Azure, you can distribute your workloads so that they're delivered from a datacenter close to each group of users. This is phenomenal and could never be done in the past without spending a fortune. Azure latency is not something that needs to impact your users!
And as cost between datacenter regions vary, you should take advantage of the lower cost regions when appropriate. Distributing workloads between regions is also great for availability.
Please take a look at Microsoft ExpressRoute which will give you a secure and robust connection to Azure and M365 and will reduce Azure latency. You simply connect to one of the partner datacenters that acts as connection points for ExpressRoute and Microsoft takes you the rest of the way.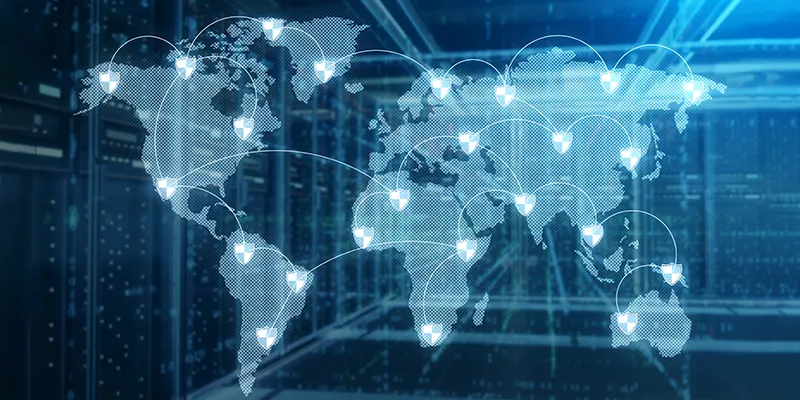 Backup and data recovery
We often see that customers implement their own backup solutions after they've moved to Azure and our view is to take a serious look at Microsoft's solution for backup and data recovery as they have a very comprehensive solution for this. Don't just set up a Microsoft Azure backup server as there are far better options!
There are also a few really good ISVs that have solutions for this in the cloud and they're worth looking into. Don't mind searching for a specialized partner just for this.
Cost
The cloud should never be just about spending money. Investing in a more modern setup will enable your company to be more efficient and to better serve customers and employees. As any investment, the importance is the return.
However, there are several steps that you can, and should take, in order not to spend more than needed. The Azure Savings Plan and Azure Reserved Instances are two easy paths and please remember to procure your Windows Server licenses separately and not through your Azure subscription as this is a big money saver.
And don't forget to give your Infrastructure people something else to do after you've made the move. They no longer need to care about the basic and fundamental stuff as it's handled automatically in Azure. Great opportunity for them to focus on the business aspects of IT.
Wrapping it up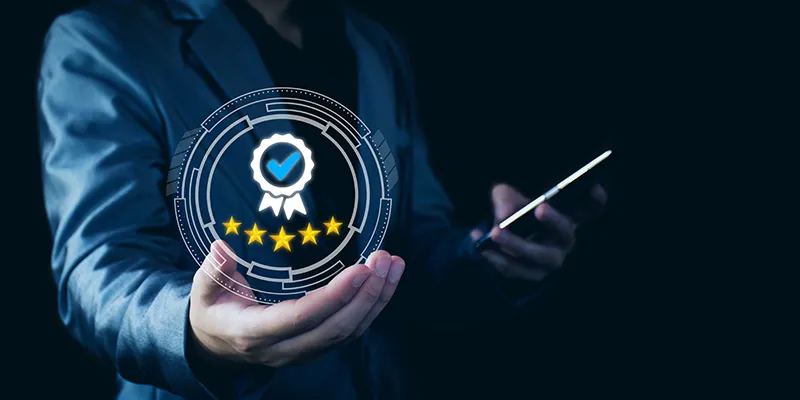 As we've mentioned, finding the right partner for your Innovation & Modernization project is important and it will never be us, but we can of course send you in the right direction as we know the best partners in the Northern Hemisphere. We know that it's a bold statement, but after several decades working with Microsoft and our ecosystem this is true.
Or you can ask your local Microsoft office who they recommend, they know who has a bright future and are not just celebrating past glories.